There once lived a donkey that belonged to a washerman. The poor donkey was made to work very hard. Every morning, the washerman would collect large bundles of dirty clothes from every house in the village and put the heavy, smelly load on the donkey's back.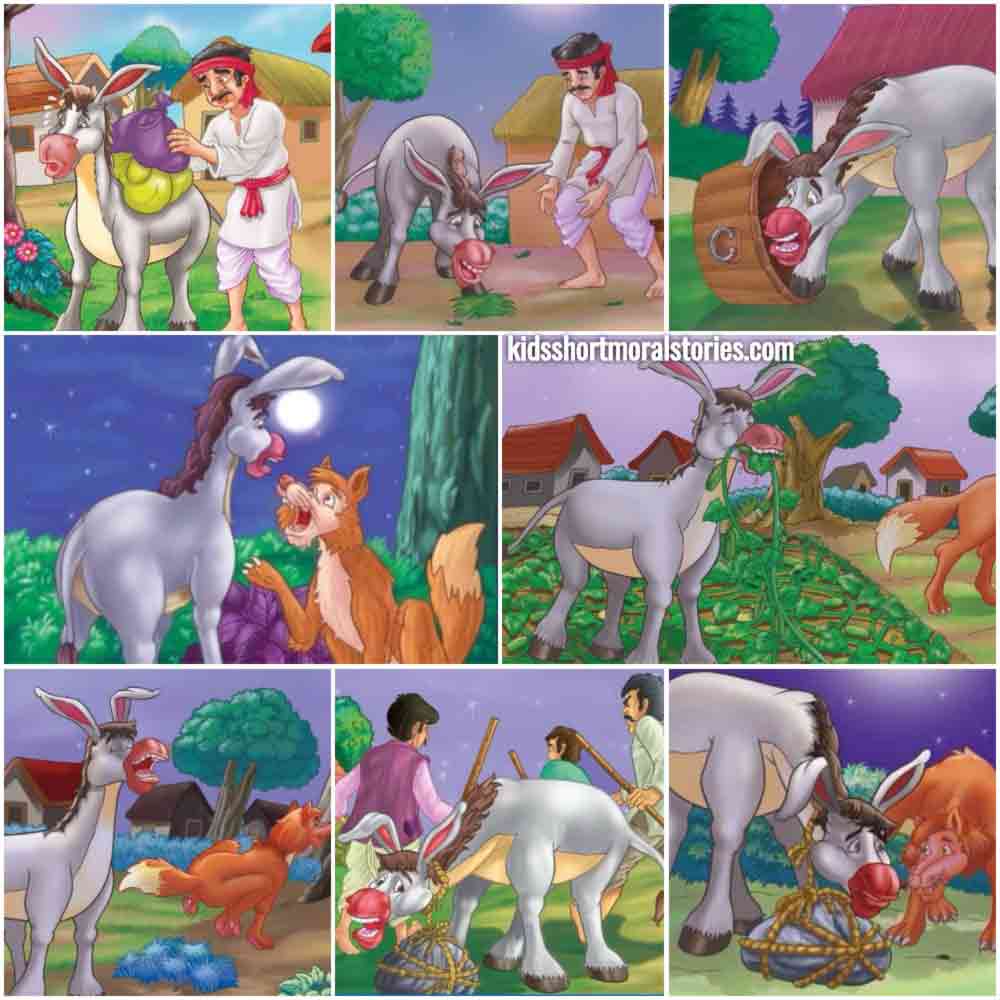 The donkey would almost stumble with the weight as he trudged along to the washhouse. In the evening there would be another tiring trip back to the village to deliver all the washed clothes.
But even though he worked so hard, the donkey was neglected. He did not get enough food to eat and had to sleep hungry most nights.
One night, he was very hungry. He tossed and turned in the barn but could not sleep. So he got up and looked around for something to eat, but the barn had nothing.
"Oh what should I do now?" muttered the donkey.
"If I don't sleep, I will not be able to work and then my master will give me a sound beating…I must look for food," he thought.
And so off he went into the dark night, looking for a patch of grass or some leftovers outside someone's house.
On his way, he met a jackal. The jackal asked, Where are You off to? It is night time and your life could be in danger if you walk around alone.
The donkey replied, "I have no choice. I am too hungry and am searching for food."
The jackal said, "I know a field where cucumbers grow. I will take You there and you can eat to your heart's content."
The jackal and the donkey walked to the field. The hungry donkey ate cucumbers till sunrise. Then he went back home quietly and continued with his work.
He continued to do this night after night. Thejackal would watch out for trouble, while the donkey would eat the cucumbers.
One night, the donkey was so happy to have found such a friend and such good food that he said, "My friend, I want to thank you with a song."
The jackal replied, "Don't do that my friend. Your voice is very loud. If you sing, You will awaken the farmers and they will beat You."
The donkey felt insulted. He said, "You live in the jungle and have no ear for music. I am going to sing and you cannot stop me."
"Oh dear God!" thought the jackal, "What have I done! It was really foolish of me to try and help a silly donkey."
So the jackal said to the donkey, "If you have decided to sing, then wait till I run and hide." the jackal ran towards the trees to hide, the donkey sang aloud.
A few rninutes later, there were noises. The farmers had woken up and came out with sticks in their hands to beat the animal, who was destroying their harvest every night.
They beat up the donkey and tied a heavy stone around his neck. After they had left, the jackal walked back slowly to his friend. He said, "If only you had listened to me, You would not have this stone around Your neck."
Morals: Think before you act.
Summary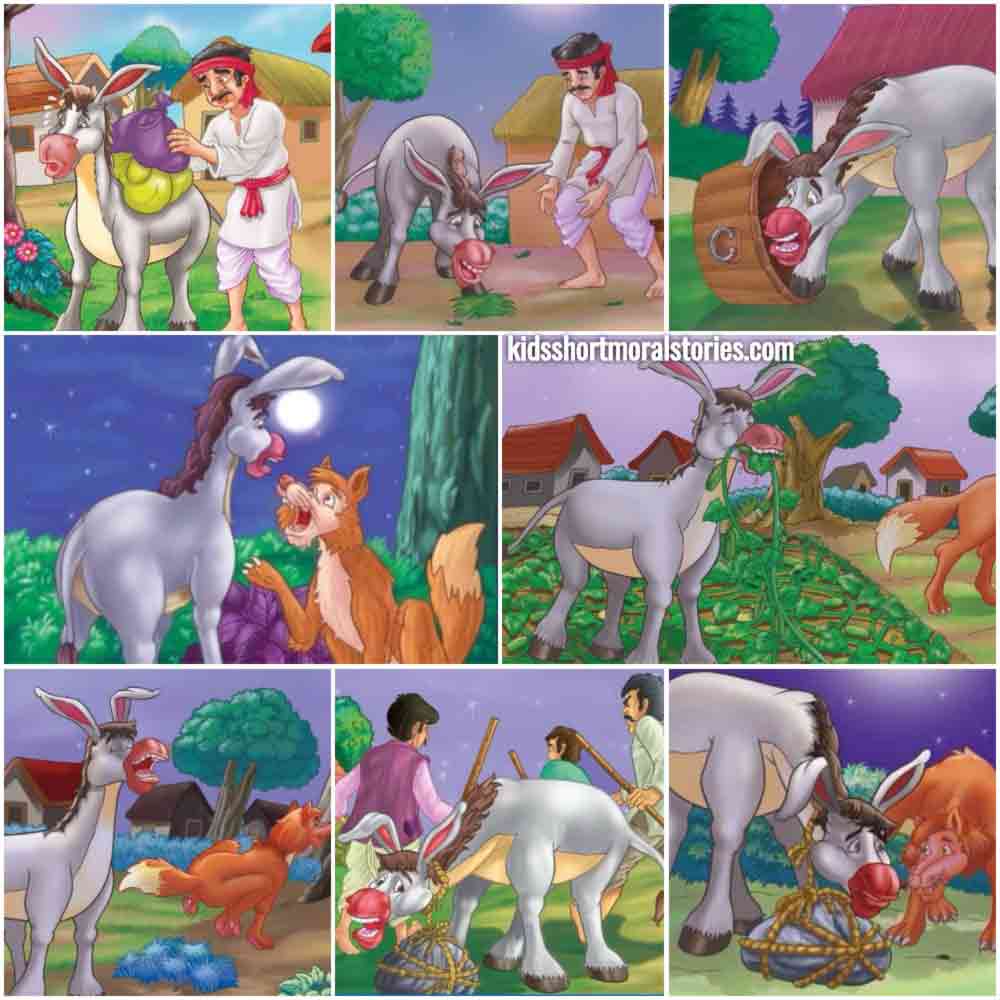 Article Name
The Donkey's Song Story With Moral | Panchatantra Stories
Description
Panchatantra Stories For Kids in English - The Donkey's Song Story with moral Think before you act.
Author